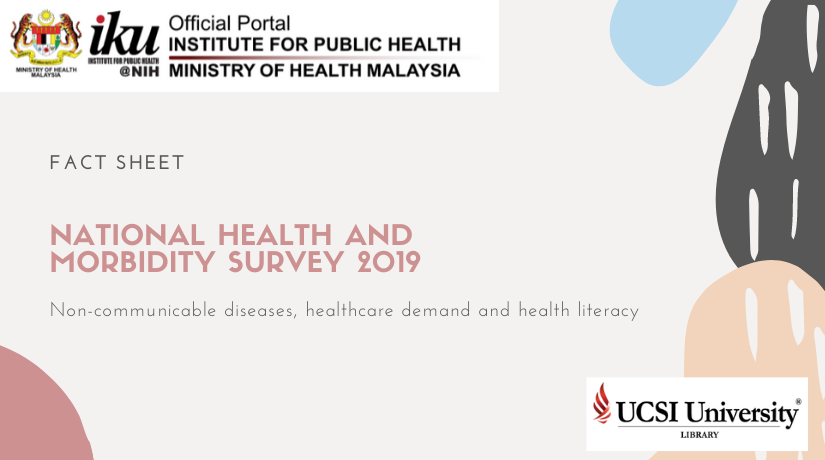 National Health and Morbidity Survey (NHMS) 2019
The findings of NHMS 2019 has recently been released! This survey was carried out by Institute for Public Health (IKU) to determine the prevalence of non-communicable diseases, risk factors for non-communicable diseases, healthcare demand as well as the health literacy in Malaysia.
As we aim for the survey findings to reach out to public, and enable them to make the right choices for their healthy living, this infographic booklet, "NHMS 2019: Key Finding" was designed by the research team for easy understanding and dissemination of the survey findings.
Click here to Read