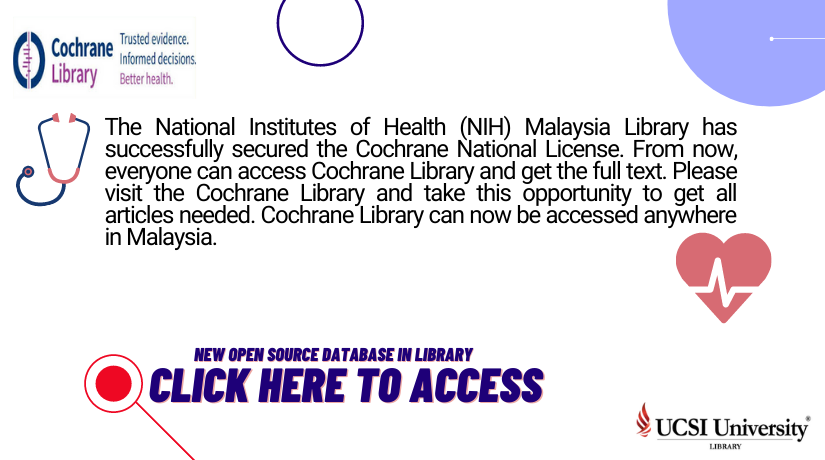 New Open Source - Cochrane Library
The National Institutes of Health (NIH) Malaysia Library has successfully secured the Cochrane National License. From now, everyone can access Cochrane Library and get the full text. Please visit the Cochrane Library and take this opportunity to get all articles needed. Cochrane Library can now be accessed anywhere in Malaysia.
Click Here to access.